FLASH SALE –

50% Off

Try The New Do Good Have FunTM Universal Phone Car Mount
Retail: $19.99 –

Get it Today $9.99
Step 1:
Click Play to Get The Whole Story in Less Than 90 Seconds
Enjoy The Ride and Keep It Safe
Car Phone Mount – The Easiest Way to Protect Yourself
and Save Thousands of Dollars Every Time You Drive
Did you know that 28% of traffic accidents are caused by distractions from cell phones?
Distracted driving is rapidly becoming the number one cause for fatal car accidents. That's why more and more states are banning the use of cell phones without hands-free devices while you're driving.
It can be deadly to fumble for your phone hidden in a jacket pocket or buried in a handbag while you're driving.
And though you know how dangerous it can be, it's tempting to answer the call whenever your phone rings… even when you're behind the wheel… What can you do if you're always on the go?
You can drive worry-free and use your phone hands-free to access your GPS, music, or catch important phone calls…
Introducing – the Do Good Have FunTM Universal Phone Car Mount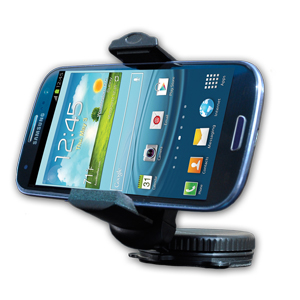 Keep cell phones of any type or size secure to your dashboard – including the iPhone, Samsung Galaxy 4, HTC One, and Blackberry devices.
It is also perfect for your GPS devices – such as TomTom or Garmin – or even your PDA, PSP, iPod or MP3 device.
Designed to adjust to fit any size device, with the Do Good Have FunTM car mount there's no need to worry whether your phone will fit – even if the device has a protective case around it.
The strong suction grip ensures your device will be secure so you don't have to worry about dropping or cracking your device either.
It takes 2 seconds to attach to your windshield or dashboard, and with its special ball hinge, it can rotate in any direction that works for you. And if you need to use your car mount in another vehicle, you can remove it just as quickly as it was installed.
What Do Our Universal Phone Car Mount Customers Say?
The Do Good Have FunTM Universal Phone Car Mount is available at Amazon.com. Here is a selection of reviews from people who use the car mount:
Just what I needed I have been looking for a car mounted holder that is compact and dependable and this is it. It is just the right size for easy packing For when I travel. Highly recommend it.

Joe Tobey,
Hands down the best car mount I've ever used I am THOROUGHLY impressed with this car mount for several reasons. First, it's super ease of use. You peel the plastic off the bottom, stick, and use it. That's it. No craziness to figure out. It's already assembled for you right from the get go, which is nice. Secondly, it has a cool locking mechanism…just turn the circular lock and it locks into place on your car mount or car dashboard/window. Speaking of a car mount, it also comes with one so you don't even need to buy anything additional. Lastly, I just love the fact that I live in a town with really bad roads and no matter how many bumps I go over, I never have to worry about my cell phone bumping out of the mount. Once it's in there, it stays there. You couldn't ask for more.

Derek J. Vasconi,
Great Product

Bought this to hold our phone for our Hot tub enjoyment! Works great! Phone is too big for docking station on hot tub, so needed something that would mount onto tub and hold phone.

Elaine Mote,
Totally Love it!

I have a Sienna and there is not much flat surface to put a mount (don't want on Windshield) and I was able to put the sticker pad by the gear shift and it is right there where I have access to it. It is great!

Barbara Doppes,
Sturdy

I have to drive on very bumpy brick roads on a daily basis. This phone mount holds my phone securely. Some days, I think the only thing not bouncing all over the car is the phone! I like it so much that I purchased a second one for my hubby.

Jodi Eaton,
Great Value

Ordered one for my car. I do a long commute and wanted to see the GPS (WAZE) while I drive. I'm ordering another one for my wife's car today. looks like it would fit just about any phone. I don't think that I could spend any more money and get a better device than this.

Robert Bruce Truman,
GUARANTEE
The Do Good Have FunTM Universal Phone Car Mount is backed by a 365-Day Satisfaction Guarantee.
PLUS – Do Good Have FunTM offer a 100% Customer Satisfaction Guarantee. If for any reason you are not happy with the performance of your product, simply contact us and we will do our best to help, whether through Replacement, Repair or 100% Refund.
How Much?
Here's the deal. We have teamed up with Amazon to sell and ship all of our products so that you get the best customer care possible and excellent shipping options.
PLACE YOUR SECURE ORDER WITH AMAZON HERE
I understand the price I will be paying today for the Do Good Have FunTM Universal Phone Car Mount is just $9.99.
I understand the car mount is small and compact, and expands to fit most sizes and types of smart phones, GPS, and other electronic devices.
I understand the Do Good Have FunTM Universal Phone Car Mount secures easily to my windshield or dashboard in just seconds!
I understand the Do Good Have FunTM Car Mount allows for hands-free phone access but texting and driving is dangerous.
I understand that if there are any problems, Do Good Have FunTM provides a 100% Customer Satisfaction Guarantee.